Bio
11,063
Karma
429
Comments
Female
Gender
France
Location
---
Well, let my bio extend.
"Libelulla" derives from "libellule" that stands for "dragonfly". I think it's a great creature, along with the helicopter. I'll certainly get a pilot license, well, maybe, ok, in my next life.
I love play with words but sometimes feel a bit lost linguistically and can't find the initial idea.
There's a certain resemblance between me and the lady on my avatar. She's a girl, has red hair and one could take her for my sister... if I had one. Also she has a dress of my dream on and that was a defining point to choose it.
I LOVE COLOURS and crafts, especially bead projects.
I think that my hands do better than my head.
English is not my native language, I make mistakes and voluntarily accept corrections and in that sense I could be particularly useful if you search to apply your didactic skills. For the reason of my very limited vocabulary I keep to leave very short comments. But it doesn't mean I have nothing to say. I'm just astonished by all these talented CL but have to refrain myself from using too much dirty English (and French). And I look and read ALL your comments, loves and faves and there again I write very little in my responses... because you make me just happy by your kind words and my poor head does even worse again!
Thank you for having read this Dear ColourLovers,
Yours sincerely, Libelulla
P.S. Could someone be kind to explain Libelulla how to hide a link under a phrase?
Thanks in advance!
UPD. Resolved!!!
You may want to have a look at
my patterns
or for example my colours at
colour words generator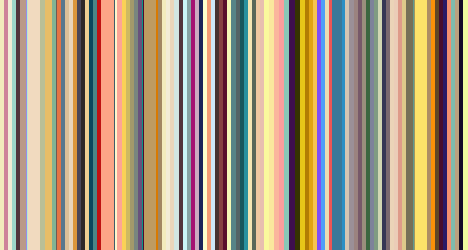 29/09/2013
What an awesome surprise from CLAD ! Thank you so much for all your loves and creations based at my palettes and colours ! It made me look at my own work through a different angle ! You have achieved to marry the colours that I'm not used to do and I love honestly all these examples so much ! CLAD turns out a very interesting experience and leaves to refresh one's vision ! Thank you for that ! Love and peace,
Olivia
Sunday 29th September 2013
Visit their fabulous palettes:
If any of them inspires you to make a pattern, or the colours to make a palette:
tag it CLAD
CLICK HERE to post your creations
Activity Feed