Bio
6,207
Karma
653
Comments
USA
Location
Wicked Cat of The West
Occupation
---
Hello fellow ColourLovers! Thanks for all of the loves and faves, I appreciate them so much. Have a great day! ☺
HI! I don't always thank people and feel really bad about that, but I want everybody who love and fave my stuff that I am so honored and I appreciate it so much. However, I agree with the great praxicalidocious when she said that she would rather be making new stuff on ColourLovers more than spending all of her time thanking people. I appreciate everything so much!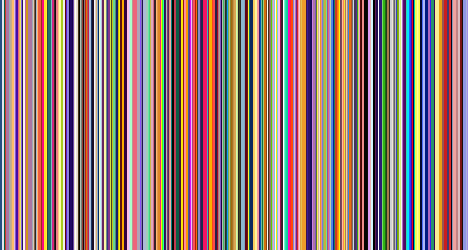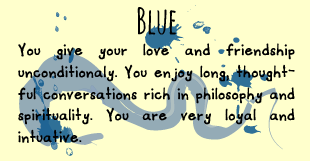 What color are you?
Your rainbow is strongly shaded
violet.
What is says about you: You are a creative person. You appreciate beauty and craftsmanship. You are patient and will keep trying to understand something until you've mastered it.
Find the colors of your rainbow at spacefem.com.
You were born during a New moon
The moon is dark in this phase, because the half that's illuminated by the sun is facing away from Earth.
- what it says about you -
You want to leave an impression on people and make your mark on the world. When you love an idea, you'll work hard for it, sometimes even dropping whatever it is you're doing to go on to the next new great thing that's captured your imagination. The more freedom you have to chose what you're doing, the busier you'll be.
What phase was the moon at on your birthday? Find out at Spacefem.com
NOTICE DECEMBER 17TH 2014: I haven't been on CL in a while, and I decided to revisit. I'll try to stay on this time- I stopped around March because life kind of caught up with me, so I only stopped by a couple of times. Thanks for all of the loves and faves, I appreciate all of them so much.
December 23rd, 2014: Hi! Today I earned my 100th follower. I thank you all so much for the love and support you've given to me in my journey here this past year. Here is the celebratory palette I made!
100 Christmas Gifts also reached 1st for the day on Saturday, December 27th, 2014.

Here are patterns derived from the palette to celebrate the occasion :)
All of the gifts can be viewed
here.
On December 23rd, 2014, my palette earned 2nd for the day!
March 19th, 2014, was my CLAD day!
Wednesday 19th March 2014
Visit his fabulous palettes:
If any of them inspires you to make a pattern, or the colours to make a palette:
tag it CLAD
CLICK HERE to post your creations
Here are all of my patterns made for me, with the palettes in order on top:
A huge quilt of all my CLAD patterns can be viewed at WickedCat's Cat Castle!
Here are my latest
Febuary 21, 2014: Oh my goodness, 50 followers! Five-zero! I have made this palette out of my colors to thank all my 50 followers :)
Thank you everyone, for these beautiful patterns :)
I made a celebratory quilt for the occasion, which can be viewed in the 'Quilts' section of WickedCat's Cat Castle.
After teaching me to make quilts, I made a quilt gift for Worf Thaddeus using patterns made from his palette Water Nymph. This can also be viewed at WickedCat's Cat Castle :) He also made this 1LP to celebrate a new CL quilter :)
Activity Feed