Bio
9,211
Karma
200
Comments
Female
Gender
20
Age
Cincinnati
Location
Imagination Station worker
Occupation
fuzzcream
Skype
---
MY FAVE COLOR IS ORANGE! I also like pink now. I love to play tennis, and I am okay at gymnastics, but I play tennis competitively. I love the hunger games trilogy and greatly enjoy looking at art and making art. I have a strange love for caterpillars, especially fat ones! I also love whales and dolphins a TON and especially belugas. I love photography and the idea that you can capture a moment forever. I very much believe in the quote
"A picture is worth a thousand words." I forget where it came from.
Color can represent anything, including feelings, tastes, and sounds. But it can especially represent memories, both good and bad. I love to play violin, but I love PIANO a little bit more. I love every single fruit, and very many vegetables too. I am obsessed with Peeta/ Josh Hutcherson, but not as much as my friend TeamPeetaPresident. I am obsessed with George Gershwin, both for what he is and was, and for his amazing music. I think he is simply genius. I am definitely a cat person, and I have a fat applehead Siamese mix and a very thin lilac point Siamese. I love clothing and fashion, and bright colors. My eyes are weirdly amber, they turn yellow-brown when in sunlight.
Be sure to check out the group that my CL friends TeamPeetaPresident, octolover, and fabpurplezebra created and conjured up, Palette of the Day! It offers a fun take on your opinion and a chance to let your creations become more widespread, popular, and appreciated on this awesome site, which I stumbled upon around a year ago!
It's a little odd, but not for me: I love orange so much that all of my top palettes have orange in them!
My favorite quote about life and me: "When life gives you oranges, accept them. They'll make orange juice, which rocks because of it's taste and color."~An Anonymous Orange Lover
I was amazed over and over on my CLAD day! I just want everybody to know that when people take the time to appreciate what you've done, it can make ANY day better. I CANNOT express how much I appreciate it, anyone would be shocked to log in to COLOURlovers and find 100+ notifications on your page. Again, seeing as there at A LOT of people that gave me wonderful CL presents and loves and faves and a whole lot more, I can't give all of you notifications. I would also like to thank Wordofmouse, TeamPeetaPresident, fabpurplezebra, octolover and
[email protected]
, and all of my other CL friends. Wordofmouse, you made this whole day possible and
[email protected]
, you try to spread your love wherever you go. Since I will spend the whole day writing about how much I appreciate what everyone here has done, I will say a quick THANK YOU FOR EVERYTHING!
Monday 18th February 2013
Visit her fabulous palettes:
If any of them inspires you to make a pattern, or the colours to make a palette:
tag it CLAD
CLICK HERE to post your creations
Some CLAD creations I love!
Lastly, I wish well to anyone and everyone I meet, even if I think differently at some point. Good luck, and let your life take you on a journey.
My favorite creations:
My Fat Cat
I love dolphins and whales!
Glitter Animal Graphics
Animal Glitters
Animal Glitters
Animal Glitter
Animal Glitter
Animal Glitter Pictures
Animal Glitter
Animal Glitter Pictures
Animal Glitter Pictures
Animal Glitter Pictures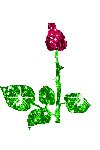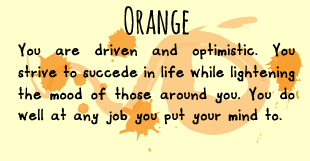 What color are you?
Activity Feed