Bio
6,210
Karma
616
Comments
Colour Loving/Koler Lufink
Occupation
---
WOW, THANK YOU SO MUCH FOR ALL THE CLAD MESSAGES, LOVES, FAVES, ETC OVER THE PAST MONTH!! I'VE BEEN AWAY AND STUDYING, AND I HOPE TO GET AROUND TO THANKING YOU ALL PERSONALLY, BUT UNTIL THEN THANK YOU SOOOOO MUCH! <3 BlushPuppy xxxx
*UPDATE* - So, I'm getting there with all the thanking, but as I haven't logged on in ages, I can't see the notifications from before 4 weeks ago, so if I've missed you out, thank youu from the bottom of my heart, and thanks for helping me to be CLAD on Monday, 2nd July 2012!!! <3 BlushPuppy
Please view with IFRAME compatible browser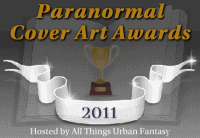 J'adore Taylor Swift (she's ah-mayy-zingg!!!!), Paramore, Muse, Martin&James, Evanescence, Pixie Lott, Bruno Mars, Adele, Emily Barker, Colbie Caillat, and a whole load of other talented Artists and musicians. I love Ellen. Like literally, love!!!!! I like Glee, Friends, and the Swedish Wallander with English subtitles (and most other Murder Mysteries). I love Wicked: The Musical, and I am a huge fan, particularly of the original Broadway cast!!! I love loads of books Hush, Hush Saga, The Notebook, The Twilight Saga, Wallander Noughts and Crosses, Pride and Prejudice, Romeo and Juliet, and infinately more*), colours (obvs) and saying random stuff in other launguages, mainly French <3, Swedish, Czech, German, Spanish, Russian and Italian, but I'm not fluent in any of them! Seriously, I know, what, five words in Russian? I am also in love right now... with a Starbuck's Mocha Frappuccino. Soo. Veryy. Yummyyyyy!!! XP
*I also love THE HUNGER GAMES TRILOGY!!!!!!!!! They are beautifully written, breathtaking books, and I would really recommend them to anyone!
I love the arts, particularly music and dramatics. I would one day love to be on the big screen, or a Broadway stage!
May the odds be ever in your favor! ;)
-BlushPuppy <3

Love Is Love
♂ + ♂ = ♥
♀ + ♀ = ♥
♀ + ♂ = ♥
We can't decide who we fall in love with, and it would be stupid to try. Love is love, and we should NEVER try to force or control it.
Heyya!!!! I've been thinking, and I suddenly realised that I wanted to show all my followers my gratitude... And I thought, how about I make a palette for each of my incredible, wonderous, unique, creative, dynamic, SHINING followers? So that's what I'm going to do. It'll take a while, but I'll do it! I'll start from my earliest followers, and work my way up towards my most recent! I'll post them below. :)
AND MY AMAZING GIFTS - THANK YOU SO MUCH GUYS!!! :)
I am a MASSIVE fan of Wicked: The Musical!!!
you are mediumpurple
#9370D8

Your dominant hues are blue and magenta. You're the one who goes to all the parties but doesn't quite fit in at every one... you know what you want, but are afraid of what the world might think of it. You're a little different and that's okay with them, and if you're smart it's okay with you too. Your saturation level is lower than average - You don't stress out over things and don't understand people who do. Finishing projects may sometimes be a challenge, but you schedule time as you see fit and the important things all happen in the end, even if not everyone sees your grand master plan. Your outlook on life is bright. You see good things in situations where others may not be able to, and it frustrates you to see them get down on everything.

the spacefem.com html color quiz
Your rainbow is shaded
green and violet.
What it says about you: You are an intelligent person. You appreciate beauty and craftsmanship. Those around you admire your fresh outlook and vitality. You are patient and will keep trying to understand something until you've mastered it.
Find the colors of your rainbow at spacefem.com.
You are a very calm and contemplative person. Others are drawn to your peaceful, nurturing nature.

Find out your ruling planet and its meaning
Libra- Venus
Since your zodiac sign is Libra, you are born under the influence of Venus. You like to lead a comfortable and luxurious life. You are most likely to form strong and long lasting friendships. You are affectionate towards your family and others close to you. The opposite sex is attracted towards you for your good looks. Relationships are very important to you.
AND I'VE JUST SEEN SOMEONE WHO LOOKS LIKE JEV/PATCH FROM THE HUSH, HUSH, BOOKS IN SAINSBURY'S - **HAPPY FACE!!!**