About This Pattern
3,682 COLOURlovers viewed this page and think Koço has done it again.
Rank
Description
Geraldine Chaplin was born in Santa Monica, California, the first child of actor/director Charlie Chaplin and Oona O'Neill (daughter of playwright Eugene O'Neill and author Agnes Boulton). Chaplin was educated at a boarding school in Switzerland where she became fluent in French & Spanish, the former being standard in any Swiss school and the latter being demonstrated in some of her performances in films by the Spanish director Carlos Saura, her former husband, with whom she had a twelve-year relationship. She married a long time companion, Chilean movie theater operator Patricio Castilla, in 2006 and has two children, Shane (b. 1974, by Saura) and Oona (b. 1986, by Castilla). From time to time, she makes Miami, Florida her home, where she has a house by the beach.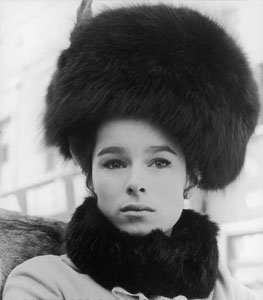 Colors
Share This Pattern
Share on
Grab this Badge Code
Get this Pattern Image
Favorited By
Tags
No tags, add some!
Pattern License
Credit must be given to Koço.

Commercial use is not allowed.

Derivative works are allowed, but must be shared with this license.
CC-BY-NC-SA
Latest Palettes
//
View More ›
Latest Patterns
//
View More ›
Latest Colors
//
View More ›