About This Palette
67 COLOURlovers viewed this page and think novrain62 is a color master.
Rank
Description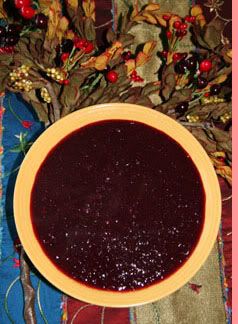 Wojapi is a thick berry dish, sometimes the consistency of pudding. Traditionally, it was not made with flour or sugar, but today it often is, rendering it only a marginally nutritious dish (even less so if the berries used are frozen "with sugar added"). If the berries you find are ripe and tasty, there is no need to add additional sweeteners
Ingredients:
4-5 cups Berries of your choice that are fresh and preferably growing wild
(chokecherries, blueberries, etc. or grapes)
½ cup water
Honey
Cornstarch (cornstarch possesses double the thickening power of flour; if you use this ingredient, don't add to hot liquids. First add the cornstarch to cold water and mix, then add to your hot mixture)
Made from blueberries, raspberries, strawberries and water
Clean the fruit
Place in bowl and mash using potato masher (or a fork, but that takes longer)
Add fruit and liquid to large saucepan and bring to boil—be careful not to scorch the fruit.
Lower heat to a simmer and cook for about an hour, constantly checking.
Taste and see if you need to add honey for sweetness—only add a little at a time.
If you want the mixture to be thicker, either continue to simmer and "reduce" the mix (that is, the liquid evaporates rendering the taste more intense and the mix thicker) or add a small amount of cornstarch. If you go with the latter option, place 1 T of cornstarch into small bowl and add cold water to that. Stir until you have a desired consistency (add more water or starch if needed). Then slowly add to hot pot of berries and stir.
** Wojapi is a topping for low-fat ice cream. This also can be used to top cornbread, yogurt, grits. Add a few peppers and it works great as a steak sauce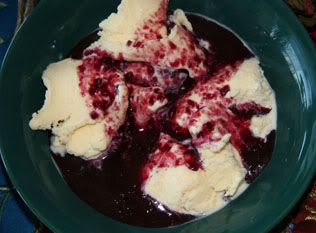 Recipe here:
http://www.aihd.ku.edu/recipes/wojapi.html
Special note:
as my late husband was a full blood Native American Indian, we had this quite a few times and at our Traditional wedding meal. i enjoy just eating chokecherries right off of the tree when ripe :) chokecherry juice is good too ♥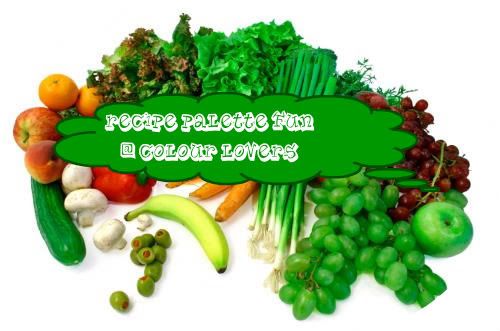 click image to see other food palettes
and/or to join the group ♥
Colors
Share This Palette
Share on
Grab this Badge Code
Get this Palette Image
Favorited By
Tags
Palette License
Credit must be given to novrain62.

Commercial use is not allowed.

Derivative works are allowed, but must be shared with this license.
CC-BY-NC-SA
Download Options
Latest Palettes
//
View More ›
Latest Patterns
//
View More ›
Latest Colors
//
View More ›