Bio
97,532
Karma
5,210
Comments
Maine
Location
Being generally awesome
Occupation
---
Who out there remembers when you bought a tv and stuck the plug in the wall and the magic just sorta happened? Hi Gen X. Good to see you.
Now please sit down while I beg your kids to show me how to use my new TV. I love gadgets. Tech is fun. So why is my brain mushified, caught between I'm pretty sure my iPad should work with this and I need a roku to do what?
If you host FaceTime webinars on 2014-101, please contact me.
____________________________________________________________
I think I'm being followed...
By 800 fantabulous folks! Thank you muchly!!
PS. DESVIL, THE NEW TOOL IS THE EPITOME OF AWESOME. THXox
____________________________________________________________
Thank you for loving this little palette and the patterns made with it. It means a lot to me.
AKA it's about time!
This palette is dedicated to all the young people struggling with their identity who've just heard from the highest court the declaration that they too are citizens worthy of civil rights. To the endless phone banks, referendums and door knocking volunteers, queer and straight alike. To those of the Stonewall Generation, who lived through hell and showed us we didn't have to. To Blair, for the kindness and words of wisdom when I needed them. To Wyatt and Seneca, may you reach adulthood and say, "whats the big deal, anyway?". And to Mom, for being Mom.
If Eli was here right now, and could see the love you're giving, she would say, "Thank You! That's so nice. Here, have a pony." ツ
____________________________________________________________
Celebrations have been moved to Startled Squirrel group for safe keeping! Go take a look, cause they're awesome. http://www.colourlovers.com/group/Startled_squirrel
Thanks for celebrating with me! And while you're there, add something white to a Tribute to the Absence of Colour.
Your gifts for the late Duke the Wonder Dog are there as well. Love them!!! And hard to look at right now. So tucking away until... Thanks for understanding and your love.
Speaking of Startled Squirrel, my storage for my nuts, there's a new conversation there called Real Super Heroes. Inspired by Daisychain. If you want, you can make something representing your heroes and post it there.
___________________________________________________________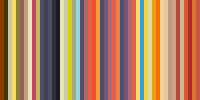 To Thank or Not to Thank... this is the explanation
I love to love you and your lovely creations. I could do it all day. In fact, I have done it all day way, way too many times. I love it so much, I sometimes forget about the other things I love. Like sleep, and food.
I somehow just stumbled on Prax's explanation of the new "please don't post badges or photos" code and it got me thinking. Everyone has different needs, and that's cool. I understand where it is coming from. But as I consider it for myself, seeing other peoples badges isn't my problem. So this approach doesn't seem to meet my need.
What do you need, Eli?
Funny you should ask. I need to have people feel free to post anything on my page. Well, maybe not anything. Hate speech, porn and political videos could probably find a better home. But all the badges you could ever want, photos that inspired you or you think might inspire me. Send me hey look at this badges for things I haven't loved. Send me pictures of your pets. Send me flowers. It's all good.
I also need to have a pressure release valve on the social obligation to thank everyone each and every time. I just spent from six to nine pm thanking and I'm not done yet. I have managed to share some of the love I love so much as I went about thanking. But I am spending more time and energy trying to be the Emily Post of CL than on what brought us all here in the first place.
So, here's what I propose, and I hope it is ok with you.
You can do whatever you like. Thank, badge, say hi, or don't. I will assume that you are a nice person who likes being loved and having their work loved. I mean it is pretty awesome, right? I will go ahead and consider myself thanked whether or not you send me a personal thank you.
And, I hope you'll offer me the same latitude. Because I am very thankful. And you can absolutely assume I'm over the moon when you like my work and/or my play ( Two all beef patties can't really be called work). I am a middle child, so I get all drugged up on having someone notice my stuff and tell me they like it. ;)- trust me, I'm all about gratitude.
I will read every post. I will be sure to respond to love notes. And I will focus the time I have on loving you and your work and making new things to share.
Let me know what you think. If it is working for you or not, and what you need from me. I'll give it a try and evaluate. And if it doesn't work, I'll just take up a collection so I can quit my job and thank full time! Not such a bad gig, really.
P.S. I found my peeps in the Carpe Diem Group, where it is understood. Check it out, and THANKS!
And speaking of true gratitude...
____________________________________________________________
How fun is this? Thank you, on behalf of flamingos everywhere.
-----------------------------------------------------------------------------------------------
JUST FOR KICKS
Below is the story of why Eli had to move from her old user name to this one. It is now quite old, but it's good for a laugh.
-----------------------------------------------------------------------------------------------
A few days ago, in a land that may or may not be far, far away--because some of you are pretty far but some of you are actually kind of nearby, but whatever. There was a grrrl named eli and she was working on a design project for work with someone who was pretty far away, but on the phone. and email. So this sort of far away guy tells eli about this place where she can go to look at colors for a logo. She checks it out and it is fantastic. Just what she needed for the project. She got so excited about this cool tool that she didn't pay attention to this being the sort of site where people were going to see her user name, you know, more Facebook and less pay your power bill online and who cares what your user name is. So she used her work email as her user name.
Right about the time it dawns on her that this is not good, Mono and the Common Cold have a baby together and decide to raise it in my, I mean her head. A solid week in bed, followed by another with just short outings to the office, with no energy and only her iPad for company, she spent many delirious hours with virtual swatches and patterns, and well---she had a new addiction to colour lovers, some colorful new friends, and a lot offers for male enhancement products and letters from Nigerian princes. ummm. At work.
Which is to say, that she has evaluated her options and has decided this is just too darn fun to stop, that this spam has to stop, and that she needs to relocate herself to a fresh, new username.
Hense, she, who are we kidding here, it's me. I am moving, just down the road. Really pretty much as near or far, far away as I was before. But this time, the name is just eli@. and we'll all live happily ever after. As soon as I figure out how to pack up virtual stuff and move it cross town. Advise welcome.
And I will eat a magic apple and suddenly be able to spell.
Ponies for everyone!
The end.
Come on by the new place when you can. Thanks for all the love, and see you soon.
You were born during a Waxing Gibbous moon
This phase occurs right before a full moon.
- what it says about you -
You like to question things and have issues settled before going to work on a problem. You appreciate art, elegant forms, and efficient designs. You seek deeper meanings in things that you see and want your actions to make the world a better place.
What phase was the moon at on your birthday? Find out at Spacefem.com
MY TOP PALETTES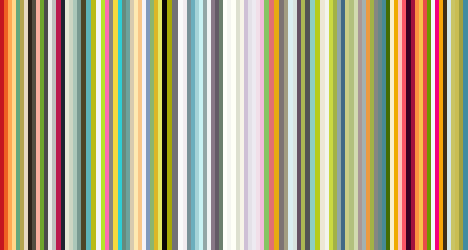 Activity Feed