Bio
11,460
Karma
189
Comments
Female
Gender
---
Hey, I'm Rissa,
Just to start things off, 3 random facts about me:
1. I LOVE reading. You are NOT boring when you read, whatever people tell you!! O.o
2. I'm learning to play the piano at the moment :)
3. I love little smiley faces >.<
Don't forget to join my group, I ♥ My Blanket!
I am sorry if I don't get around to thanking people, if I don't, I'll probably follow you, coz I'm lazy like that! :)
Come chat anytime!!!
-Rissa
Don't forget to play with my pets!!
Feed the fish :)
Play with my puppy :)
Walk with the Flock O.o
Watch the turtles...
♫ A few patterns and palettes from my group, I ♥ My Blanket ♫
♫ Lovely Palettes ♫
♫ Favourite Patterns ♫
♫ An assortment of Colours ♫
♫ Some Pattern Templates ♫
♫ Awesome Shapes ♫
♫ Thankyou to the marvelous people who use my patterns! ♫
♫ DNA11 Contest Entries ♫
♥ Don't forget to love my entries!!! ♥
you are lavender
#E6E6FA

Your dominant hue is blue, making you a good friend who people love and trust. You're good in social situations and want to fit in. Just be careful not to compromise who you are to make them happy.

Your saturation level is very low - you have better things to do than jump headfirst into every little project. You make sure your actions are going to really accomplish something before you start because you hate wasting energy making everyone else think you're working.

Your outlook on life is bright. You see good things in situations where others may not be able to, and it frustrates you to see them get down on everything.

the spacefem.com html color quiz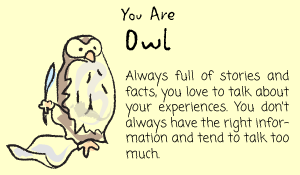 Take the 100 Acre Personality Quiz!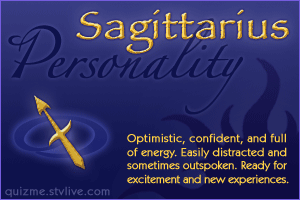 Discover your Zodiac Personality @ Quiz Me
Activity Feed